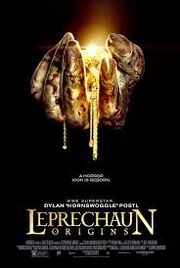 Leprechaun: Orgins
, is the seventh installment in the series. It is said to be a reboot of the franchise to make it darker.
Warwick Davis
, the Leprechaun's actor in all current films, will not be in it and will be replaced by WWE actor
Hornswoggle
. The movie was released in selective theatres August, 22 2014 and released on DVD and Blu-Ray September 30.
Ad blocker interference detected!
Wikia is a free-to-use site that makes money from advertising. We have a modified experience for viewers using ad blockers

Wikia is not accessible if you've made further modifications. Remove the custom ad blocker rule(s) and the page will load as expected.